Jim Harbaugh Pushup Contest with Walrus Siku
The 49ers coach returned from his scouting visits in the Midwest and apparently took in the sights at Six Flags Discovery Kingdom on March 16, 2014. 
The story gets better.
Twitter user @jarrettwold posted a video of Harbaugh in the competitive spirit – doing push-ups with "Siku the Walrus." 
Credit to David Fucillo of Niners Nation for discovering this gem of a story.
According to ABC's Bay Area affiliate, Harbaugh got a kiss from a sea lion, bottle-fed a tiger, met an elephant and rode some rollercoasters.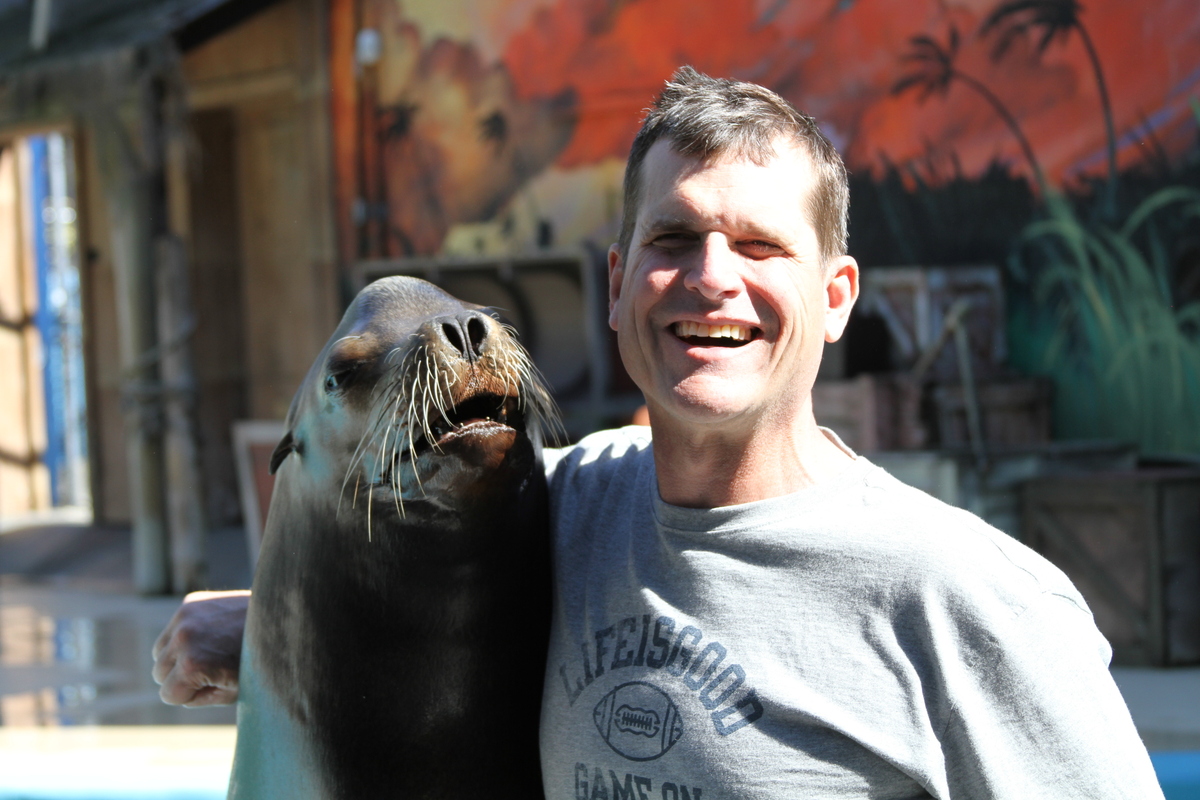 We're talking about an actual walrus named "Siku," who lives at Six Flags Discovery Kingdom, just north of San Francisco. And, yes, the man in the footage is actually Harbaugh, despite the fact that he isn't wearing his infamous khaki pants.