Is new email app Just Not Sorry good for women?
"A US software developer has invented a plug-in that alerts people to their use of apologetic language, a trait often perceived to hold female employees back"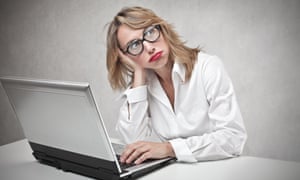 http://theguardian.com/commentisfree/2016/jan/09/is-new-email-tool-just-not-sorry-good-for-women-plug-in
This:
I wish we could solve inequality with a plug-in. Or an app. Or a new Instagram filter called something like Genderise. Things would be so much easier that way. I agree with you that this plug-in is not the most important stride that's ever been made in the ongoing battle for women's rights, but it's still a nice bit of wood thrown on to the bonfire. I think feminism can sometimes do itself a disservice by solely concentrating on The Big Issues. The campaign to get a woman on a banknote wasn't necessarily going to have any direct impact on rape statistics or female genital mutilation, but it was important for making us more visible. Similarly, having the regularity with which you type "sorry"or "just" or "don't mind little old me" gently pointed out to you is a helpful brushstroke in a larger canvas.