Phishing attack could steal LastPass password manager details
Hackers can simulate a login dialogue so closely that even careful users might simply give them their username, password and even their two-factor key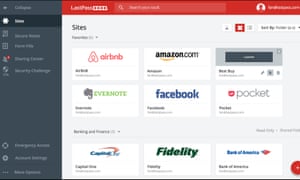 http://www.theguardian.com/technology/2016/jan/18/phishing-attack-steal-lastpass-password-manager-details
Stashed in: Cyberwar!, Phishing
To save this post, select a stash from drop-down menu or type in a new one:
"The attack relies on a user visiting a malicious website or one that has been compromised with a malicious advert or code. It will detect if the browser is using LastPass, mimic a LastPass notification, remotely log-out the user and request their password and two-factor authentication key."
Geez. We have to be VERY careful online. Always did, always will have to.