How Europe is fighting to change tech companies' 'wrecking ball' ethics
As Silicon Valley firms hail the benefits of disruption, some European leaders are pushing to develop the industry's moral compass. This is a real chance to make better decisions, fight fatalism and build a humane future
———
Digitisation brings undoubted benefits, but if we want to prevent becoming "remote-controlled 'data cows' who live in a world ruled over by a handful of multinational companies," he said, "we cannot leave debating 'internet issues' to the nerds. It is a debate in which all must have their say."
Schulz's challenge is profound. What is at stake is pluralism, autonomy and choice. It's about democracy in the face of "intelligence and businesses' insatiable appetite for information about every single aspect of our lives". It's about ensuring that "not just the happy few benefit from the digital revolution", and that "those who want to stay off-grid are also protected".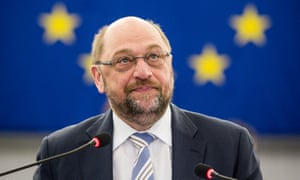 http://theguardian.com/technology/2016/jan/30/europe-google-facebook-technology-ethics-eu-martin-schulz
I applaud them for trying to create a good data privacy policy.
But to what degree will they succeed...
They're tenacious, so they will have some success. But you're right, to what degree? Unknown.