Do video games make children violent? Nobody knows – and this is why...
"In 1976, the driving simulation Death Race was removed from an Illinois amusement park. There had, according to a news story at the time, been complaints that it encouraged players to run over pedestrians to score points. Through a series of subsequent newspaper reports, the US National Safety Council labelled the game β€œgross" and motoring groups demanded its removal from distribution. The first moral panic over video game violence had begun."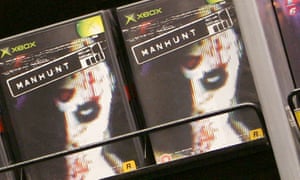 http://www.theguardian.com/technology/2016/mar/09/do-video-games-make-children-violent-nobody-knows-and-this-is-why
Stashed in: Gaming
To save this post, select a stash from drop-down menu or type in a new one:
Games give people an outlet.
Violent people are going to be violent people regardless of whether they have access to games.