Facebook has another hidden inbox you probably didn't realize was there.
Users discover hundreds of 'filtered' messages buried behind a series of menus that they didn't know existed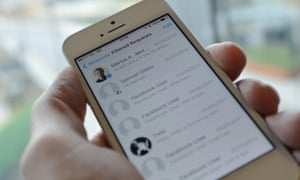 https://www.theguardian.com/technology/2016/apr/08/facebook-hidden-inbox-filtered-messages
Stashed in:
To save this post, select a stash from drop-down menu or type in a new one:
The simplest way to access the inbox is to navigate to facebook.com/messages/other on the desktop. Within the Messenger app the hidden inbox is buried under four menus. To get to it tap Settings, then People, then Message Requests and tap on the "See filtered requests" link.
Geez, are filtered messages more important or less important?
No need to access--it's all spam.  Pages and pages of it. You can safely ignore 100% of it.  Even the ones that might have been from someone who is listed as a friend on your facebook?  It's ignorable too.
Oh good. I like things I can ignore. :)
Nothing was there... I didn't even have spam. 
I did just hear from a long-ago friend who only now saw my happy birthday message I sent three years ago.
So basically Facebook should not have this inbox at all.