LSD's impact on the brain revealed in groundbreaking images
First modern scans of people high on psychedelic drug has given researchers unprecedented insight into neural basis for its effects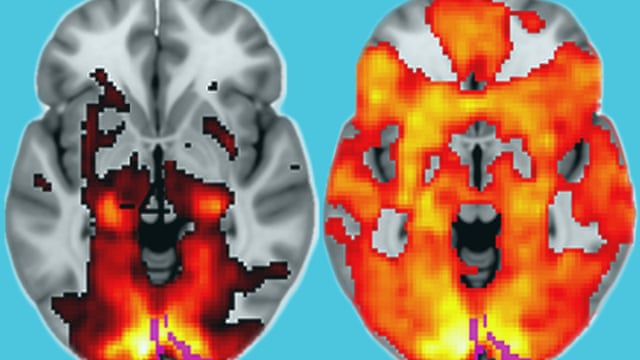 https://www.theguardian.com/science/2016/apr/11/lsd-impact-brain-revealed-groundbreaking-images
With his colleague Robin Carhart-Harris, Nutt invited 20 physically and mentally healthy volunteers to attend a clinic on two separate days. One day they received an injection of 75mcg of LSD and on the other they received a placebo instead.
Using three different brain imaging techniques, named arterial spin labelling, resting state MRI and magnetoencephalography, the scientists measured blood flow, functional connections within and between brain networks, and brainwaves in the volunteers on and off the drug.
Carhart-Harris said that on LSD, scans suggested volunteers were "seeing with their eyes shut", though the images they reported were from their imaginations rather than the world outside. "We saw many more areas of the brain than normal were contributing to visual processing under LSD, even though volunteers' eyes were closed," he said. The more prominent the effect, the more intense people rated their dreamlike visions.
Under the influence, brain networks that deal with vision, attention, movement and hearing became far more connected, leading to what looked like a "more unified brain", he said. But at the same time, other networks broke down. Scans revealed a loss of connections between part of the brain called the parahippocampus and another region known as the retrosplenial cortex.
So LSD is good for some connections and bad for others?