Surreal is Merriam-Webster's word of the year 2016. Sounds about right.
Many people globally have felt the grounds of reality shift beneath them in 2016, and it's only getting curiouser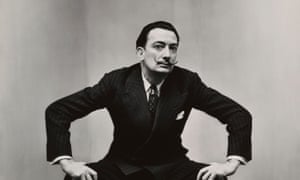 https://www.theguardian.com/commentisfree/2016/dec/19/surreal-word-of-the-year-merriam-webster
To save this post, select a stash from drop-down menu or type in a new one:
And what does surreal mean?
"Merriam-Webster Dictionary announced Monday that its official word of the year for 2016 is "surreal", which the dictionary defines as "marked by the intensity of a dream."
"One day after Leonard Cohen died, Donald Trump pulled off one of the greatest upsets in American political history. That's when 2016 went from being a bad dream to full-on waking nightmare, one that's just gotten more and more surreal.'"
Life is but a dream, right?
Nope to The Four Seasons. More now, like this: 
We might not like this reality, but it is very real.