Is it wrong to eat a blueberry muffin that looks like your dog?
omg!  that muffin is so cute!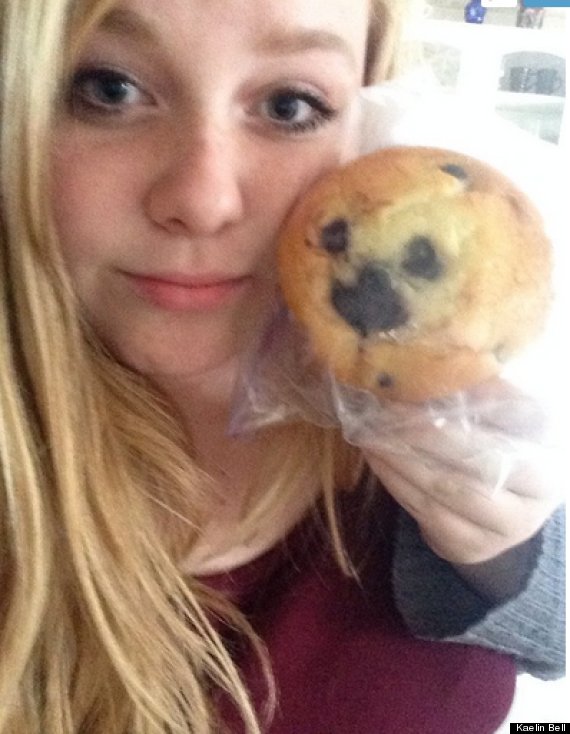 She didn't eat the muffin:
http://www.huffingtonpost.com/2014/01/23/blueberry-muffin-chihuahua_n_4649064.html
Instead 14 year old Kaelin Bell put it on her Tumblr:
http://hatesful.tumblr.com/post/74003742505/my-blueberry-muffin-looks-exactly-like-my-dog-im
And BuzzFeed made it viral:
http://www.buzzfeed.com/hnigatu/this-blueberry-muffin-looks-exactly-like-this-chihuahua
The chihuahua's name is Chico.
I would encase the muffin in lucite.  Like the pirhana, on my desk.  Art.
adam, that is a great way to do recipes!
geege, lucite would have been perfect.  what ever happened to that jesus toast?
You mean this? 
Someone made a stencil.
no, although i love the daily bread!
maybe it was virgin mary toast.  remember when it sold on ebay for like $100,000?
here, i found it.  and it was only $28,000: http://www.nbcnews.com/id/6511148/ns/us_news-weird_news/t/virgin-mary-grilled-cheese-sells/#.U8__sI1dXsk
28 thousand dollars is ridiculous. Ridiculous!!