Why Chernobyl will take 3,000 years to recover
A power surge during a reactor test led to an explosion of Unit 4 on April 26, 1986 and subsequent fires throughout the plant. Approximately 150,000 square kilometers of land between Belarus, Ukraine and Russia (an area larger than the state of New York) was contaminated so severely that 8 million people suffered serious land use restrictions or relocation and 5 million people still live in zones considered radioactive in 2016.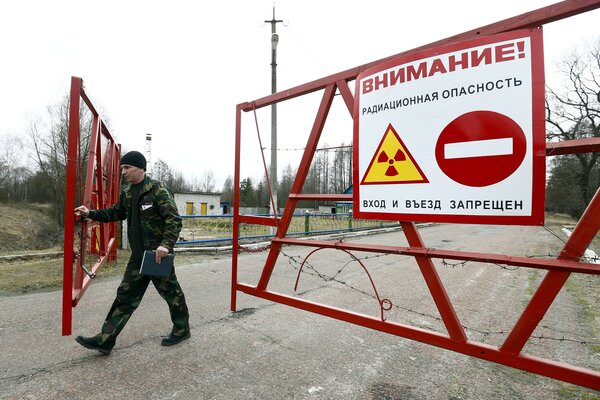 http://www.csmonitor.com/World/Global-News/2016/0424/Why-Chernobyl-will-take-3-000-years-to-recover
Because some of the isotopes released during a nuclear accident remain radioactive for tens of thousands of years, cleanup is the work not just of the first responders but also of their descendants and their descendants' descendants," writes Time's Eben Harrell and James Marson. "Asked when the reactor site would again become inhabitable, Ihor Gramotkin, director of the Chernobyl power plant, replies 'At least 20,000 years.'"
Apparently. 
While the overall wildlife populations appeared strong, the team could not determine the lingering radiation's effects on individual animals. The scientists did suggest that "current levels of exposure are not limiting the distributions" of several of the surveyed species.

"We didn't find any evidence to support the idea that populations are suppressed in highly contaminated areas," said co-author James Beasley said in a University of Georgia press release. "What we did find was these animals were more likely to be found in areas of preferred habitat that have the things they need – food and water."