Facebook fires trending team, and algorithm without humans goes crazy
Facebook announced late Friday that it had eliminated jobs in its trending module, the part of its news division where staff curated popular news for Facebook users. Over the weekend, the fully automated Facebook trending module pushed out a false story about Fox News host Megyn Kelly, a controversial piece about a comedian's four-letter word attack on rightwing pundit Ann Coulter, and links to an article about a video of a man masturbating with a McDonald's chicken sandwich.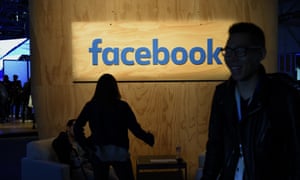 https://www.theguardian.com/technology/2016/aug/29/facebook-fires-trending-topics-team-algorithm
Guess AI won't be replacing *those* jobs. 
"The dismissal of the trending module team appears to have been a long-term plan at Facebook. A source told the Guardian the trending module was meant to have "learned" from the human editors' curation decisions and was always meant to eventually reach full automation."
"Trending" is now nothing more than a list; no nuance. Personally, I don't care that  Emmett-Till - 12k people talking about this, just as I wouldn't care which were the top-selling vegetables at the grocery store. I want to know WHY people are 'talking about'.
Why is more difficult to ascertain. I guess it strikes a nerve with them?
Isn't this problem about smartasses who understood how the machine was learning and fed it bullshit on purpose like they did for Tay the microsoft twitter bot?
Unclear. Facebook isn't saying. 
From FB Newsroom 8/26/16. Not having descriptions is addressed, among other things.
http://newsroom.fb.com/news/2016/08/search-fyi-an-update-to-trending/?utm_source=1&utm_medium=1&utm_campaign=trending
To your point, still no explanations of why.