A tough sell: why Facebook's e-commerce dream failed to take flight
The social network has never become the online shopping emporium once predicted. Will its most ambitious strategy yet change all that?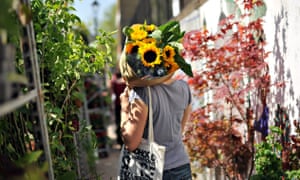 https://www.theguardian.com/technology/2016/oct/01/facebook-businesses-online-shopping-chatbots
Many people do not trust Facebook.
Facebook hasn't collected card information from many of its 1.7 billion users to date. "They're not Amazon or PayPal," said Jason Goldberg, a retail expert at digital agency Razorfish. That's in part because Facebook's history of high-profile privacy lapses has undermined user trust.

"Facebook doesn't stand out as a player consumers would trust when it comes to payments and [digital] wallets," said Thomas Husson, a marketing and strategy analyst at Forrester, based on the research firm's consumer surveys.

...

WeChat, the dominant messaging app in China, is often mentioned as a model for Facebook Messenger when it comes to commerce. Among its 800 million active users, an estimated 300 million use its payment service – WeChat Pay – to transfer money to other users and make payments to online and offline businesses.

A recent study of WeChat by user experience consulting firm Nielsen Norman Group found a smooth user experience and tight integration with other app elements, including its e-commerce platform, helped explain its popularity.

Raluca Budiu, director of research at Nielsen Norman, questioned, though, whether Facebook Messenger can replicate WeChat's commerce success. That's partly because external factors – -like credit cards being less common in China – have made WeChat especially vital there as a way to pay for things and connect with businesses.
Commerce via Chatbots is unproven in America.
"It's no stretch to say that commerce is Facebook's white whale," said Jordan McKee, a senior analyst at 451 Research. But in the hunt for elusive e-commerce success, the company is looking to Facebook Messenger – its hugely popular messaging app – to change its fortunes.

To that end, Facebook in April introduced chatbots – software meant to simulate ordinary conversation for tasks like providing customer service – in Messenger. Earlier this month, Facebook said developers had built 30,000 bots to date. Along with 1-800-Flowers, Uber and CNN were among the initial companies or brands creating bots.

Bring on the bots

This month Facebook added e-commerce capability – allowing Messenger bots to accept payments without requiring users to leave the app. People with credit card information stored with Facebook or Messenger will be able to make instant purchases within the bots of their favorite stores and services. Messenger also supports third-party payment options such as PayPal and Stripe as alternatives.

For now, the payments feature is in closed beta testing with a limited number of companies in the US including shopping app Spring and travel site Hipmunk. Facebook plans to roll out payments more widely by year's end.

With a billion Messenger users and thousands of bots built already, the e-commerce opportunity is potentially vast. But there's reason for skepticism. For one thing, the Messenger bots are still at an experimental stage, with many proving less than user-friendly at launch.

Even David Marcus, who heads Facebook Messenger, has conceded bots' capabilities haven't matched their app or mobile web analogs. To address shortcomings, Facebook this month unveiled other new features including adding web views to bot conversation threads to augment text interactions.

1-800-Flowers' Mandell is optimistic about so-called conversational commerce, but noted both businesses and consumers are still figuring out chatbots. "For the most part, we've just been learning," he said. "I think this is very new to the US-based audience."