How people are preparing for Trump's presidency
We asked readers how they are getting ready for the new administration. Here is what some of you said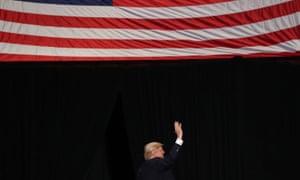 https://www.theguardian.com/commentisfree/2016/dec/17/how-people-are-preparing-for-trumps-presidency
To save this post, select a stash from drop-down menu or type in a new one:
Read about how brave people act in impossible times
I am reading speculative fiction, like The Book of the Unnamed Midwife by Meg Ellison, Children of Men, by PD James, Timescape by Gregory Bedford, Liz Jensen's The Rapture and Ruth Ozeki's A Tale for the Time Being. I find they provide the best set of instructions for how brave people act in impossible times.

These books teach us how to combat sexual violence, climate change, rampant racism, ableism, sexism and the gun violence that enforces them all.

They show us that the turn to violence and environmental disaster at first happens slowly, as we aren't noticing it, and then suddenly ramps up. They show us the connection between environmental degradation, biomedical devastation and social disruption.

They insist on the complex ethical textures of daily life. They show us how daily life feels as it, slowly, changes for the worse in ways we never imagined. They encourage us to respond. And then they help us live as life continues to unfold in new and unthinkable ways.