With this 'mirage of a marketplace', Uber is taking its customers for a ride.
Rather than just match buyers with sellers, the company's opaque algorithm tampers with the rules of supply and demand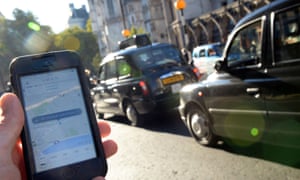 http://www.theguardian.com/commentisfree/2016/jan/10/algorithms-uber-marketplace-mirage
Stashed in: Uber
To save this post, select a stash from drop-down menu or type in a new one:
This is not the only article that has questioned whether Uber can be trusted.
The trust issue might hurt Uber in the long run but in the short run they're still doing massive business.
Sounds like a shady business practice, with this article using the banking fiasco as analogy. Will new apps, like OpenStreetCab (http://arxiv.org/abs/1503.03021) alter anything?