Stanford Rose Bowl 2012 / 2013
Stashed in: Football, Stanford
To save this post, select a stash from drop-down menu or type in a new one:
Darn, nobody wants to hear all the faux-Stanford bandwagon jumpers light up the twiiterverse with their arrogant and knowledge-less football commentary.
Who they gonna play? Wisconsin or Nebraska?
Andrew Luck never got a chance to play in the Rose Bowl ...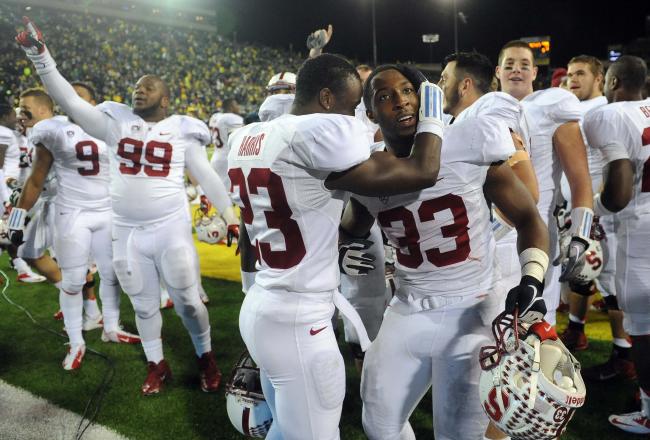 Neither of the best teams from B1G /PAC 12 are playing: Oregon and Ohio State...
One of the downsides of all these bowl bans is we don't get to see the best plans play.
They've done the fans a disservice.
Oregon isn't banned. They lost to Stanford, fair and square.
Just like Stanford lost to Oregon the last two years and was denied Rose Bowl twice.
If Ohio State really should be #1 there would be a poll that says so.
I for one am looking forward to a Stanford-Wisconsin Rose Bowl.
 Oregon > Stanford. 
Ohio State > Wisconsin.
The polls won't rank Ohio State #1 or #2 because they're in a weak conference and because of the bowl ban. You think the NCAA is not influencing that so there's no controversy in case Notre Dame loses?
Nobody wants to watch Luckless Stanford play in the Rose Bowl game, except for Stanford fans. 
Folks want to see teams like Oregon, USC, Ohio State, et. al